About Us
What do we Do?
25th August 2010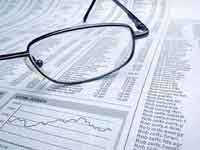 Extr@mation is an IT consultancy company providing IT freelancers, contractors and resources to our clients in Europe.
We are a UK based business and started out as an IT contractor service provider and have since ventured into providing an outsourced IT department and Recruitment business. If you are a client looking for IT resource, why not contact us and find out how we can help you. We are able to provide skilled IT staff that are able to come to your site if necessary, or can work on your projects from our fully equipped offices.
We have worked with several clients from many different industry sectors including:
Research - ESA (European Space Agency)
Education - (Birmingham City University), University Of Derby
Local Government - Solihull & Walsall Metropolitan Borough Councils
New Media Agency / Marketing - Instant Business Ltd, Key Parker Ltd
Logistics - GeoPost
Price Comparison / Aggregation - MoneySupermarket.com
Recruitment - MrTed, CPM Group
Tech / Telecommunications - Atos Origin, Siemens (Solution 1 Ltd)
Microsoft Gold Partner - Cirquent Ltd, Panacea Ltd, (Scribe Insight Integrations)
Investment Banking - Barclays Capital & Barclays Wealth ( Informatica and Scribe Insight Integrations)
We specialise in Database programming with an emphasis on integration and ubiquitious computing however we operate in many areas of IT development, such as our recent move 3 years ago into the Microsoft Dynamics suite. This includes Microsoft Dynamics CRM, Microsoft Dynamics GP, Microsoft Dynamics NAV and Scribe Insight, the migration and integration tool.
Microsoft Dynamics CRM enables us to enpower our clients with feature rich applications and management of their day-to-day activities. We specialise in Microsoft Dynamics CRM customisation, entity creation, embedded reporting and use Scribe Insight to facilitate data migration and/or integration into or out of any Microsoft Dynamics application, from or to ANY database source.
Here are some examples:
Using Scribe Insight to import data into Microsoft Dynamics as an initial data load
Migrate data from a legacy CRM into Microsoft Dynamics CRM using Scribe Insight
Integrate your website with Microsoft Dynamics CRM, GP, NAV using Scribe Insight adapters.
Your customers can place orders, manage their address details etc, without the need to re-key any data into your CRM
Many organisations might use both Mircosoft Dynamics CRM and Microsoft Dynamics GP - we can use Scribe Insight adapters to enable seamless realtime synchronisation between the two.
Another speciality is SSRS (SQL Server Reporting Services) reporting and we can migrate your Crystal Reports to Microsoft SQL Server 2005 or 2008 SSRS Reports. If you wish to talk to us about Microsoft Dynamics CRM, Microsoft Dynamics GP,Microsoft Dynamics NAV, Scribe Insight or SSRS, please contact us or use our automated call back service and we will call you back within one minute to discuss your requirements, or at a time that suits you.